Senior Dating Tips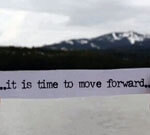 Dating A Widower - Widows and Widowers Dating Over Fifty
"I have recently met a gentleman online who is caring and fun. I found that we share a lot of common interests through email exchange and I feel comfortable communicating with him. We are both in our 50's. He is single, actually widowed for about 3 years according to his online dating profile. And I have been single for 5 years since I ended my 30 years' marriage. I feel like that I would like to go further with him but the only concern is that if he is really ready to start over again. I am not sure am I confident to start dating a widower. Hope you can understand what I mean and give me some advice." - Sally, an online dater who writes for suggestions.
This is just a normal email from one of many hesitating daters. But why I choose this one to share publicly? Sally agreed to do so is not the only reason. Yes, that's the point - dating a widower. Now let's take a look at the following statistics: 1.Around 800,000 people are widowed each year in the US. 2.There are 13.6 million widows in the United States. 3.Almost half the women over 65 years of age in the United States are widows. From the statistics shown above, it is easy to find that widow and widowers are a large part of US singles. And among them, those are over the age of fifty takes most part. Thus dating a widow or a widower is common in senior dating.
Getting back to the dater's email. We do understand her concern from her point of view. Unlike the single and the divorced men, a widowed man need to walk off from the pain of losing his significant half to start over again. No one knows how much he has been hurt by the lost. "what if he is still thinking of his late wife?" " Will I become just a replacement for his late wife" ... These kind of uncertainties often haunts in the heads of women who are going to date or dating a widower. These doubts also make them feel not that confident to move one step closer.
My suggestion is to take away all your unnecessary thoughts and go where your heart takes you. If he is also on a dating site to look for that one, then he is ready to move forward. He thinks it is time to start over again. Or at least, he wants to. You can move forward but slowly. Start from friendship with this kind of widower could be a good choice. It won't be pushy for both of you in the 50's. It also helps you to know more about him. Once you become confident about your relationship, it will do.
Dating a widow or a widower when you are over 50 is not that difficult as you thought it would be. Follow your heart, and be confident is the key.
Top Senior Dating Sites Reviewed