Reviews of The Best Senior Dating Sites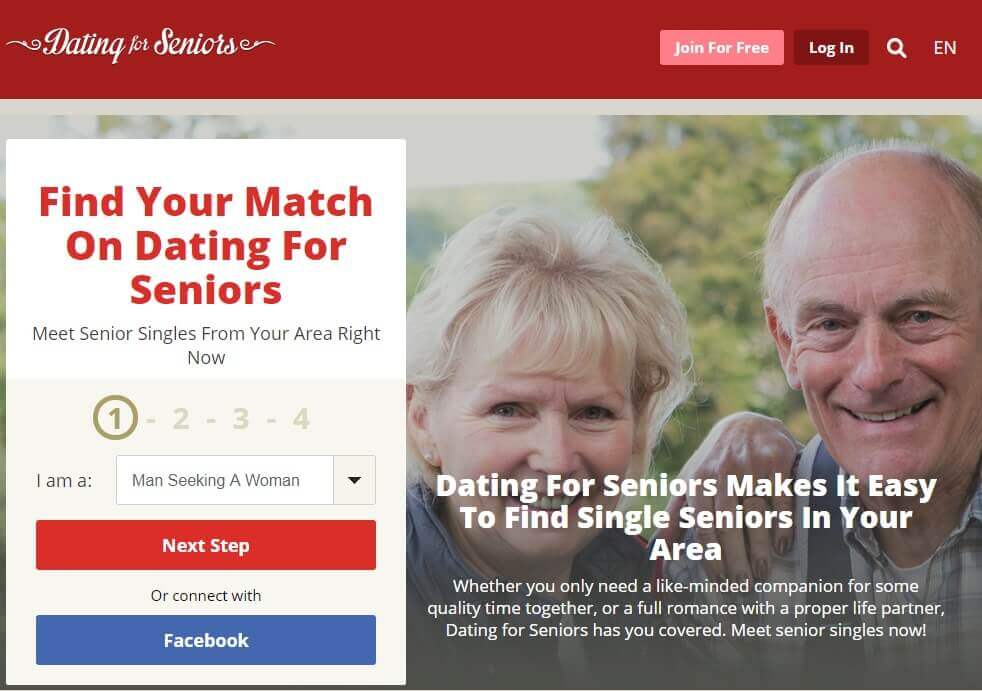 Editor's Review
DatingForSeniors is a dating site which caters to people who are roughly 40 or above. The site is used as a medium for the older generation to socialize with people of similar age and interest and can be used to look for either a casual platonic friendship or something more intimate. Signing up for the site was relatively easy since all it required was a photograph and an email address. Free members can join, upload pictures and sent invites. However, you'll have to pay extra if you want to avail more features.
Interface and profile
The interface was crafted for an audience that the designers knew was not that into technology or fluent with social media. The site is fairly easy to navigate, and members can find what they want to without any difficulty. Profiles were fairly easy to access and contain several basic information about the user such as age, location, hobbies, and physical appearance. Furthermore, you can also check when a member has been active, similar to Facebooks' 'last seen,' and see if they are active or not. Several photos can be uploaded, but a viewer is only able to view the main one and may have to pay an additional fee to see more photos, which is a letdown for those who are interested but aren't willing to spend unnecessary money. The image quality for this size is fairly good, with the maximum size of a picture being 5 MB.
Special features
Several features in this site make it different from other online dating websites. The 'Rapid match' feature enables users to either to match 'yes' or 'no.' If both users chose yes, then a match is made. This process makes it awfully easier for older people to connect. The 'little black book' features allow you to keep track of private photos that a user may upload, given that there is mutual consent between the two. Another feature which stands out is the 'invisible mode' which essentially lets you stalk someone without them being notified, which albeit is very creepy but helps those who generally do not want to be seen.
Cost
A 3-day trial will cost you 7.95$, which will give you access to all features. A 1-month membership costs 29.95$ whereas a 3-month plan costs 39.95$, equating to 13.32$ a month. Users normally chose the 3-month plan if they like the services they've tried in the 3-day trial.
Pros and cons
A major pro for this site is that the helpline is always available – 24/7. This is done on both on call and chat-line. Given that the majority of the people are old and are most likely to run into a small problem here and there, they can address to the hotline without any delay, and the people there get back to you immediately. However, a major downside is that public chat rooms and forums are often inactive since this site does not have too many active members. The numbers, however, are rising, though very slowly.
Top Senior Dating Sites Reviewed