Facebook Dating Site/App - Place For Serious Relationship?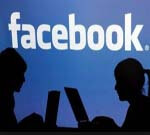 Facebook dating is meeting someone on Facebook, and you start having a conversation. If you like each other, you can go ahead and share pictures, chat on video and even meet for a face-to-face date. Most of the people on Facebook meet through mutual friends or in groups.
When someone posts something that you like, you can comment on the post. Go ahead and add them as your buddies. If you want the relationship to be more than a mere online friendship, go ahead and contact them with the details given or by inboxing them.
Looking for serious relationship? Forget about Facebook
While there are chances of finding a mate on Facebook, if you are lucky, you shouldn't waste your time there especially if you are looking for a serious relationship. Remember that when people join the social media sites, they aren't looking for dating partners. Most of them are just there to catch up with friends and share interesting things that are happening in their lives.
If you are looking for a serious relationship, you should stick to the serious online dating sites such as match.com and eHarmony. The people on the dating sites have made the decision to look for serious partners and start a serious relationship. This eliminates time wastage as the person knows what you are looking for when you contact them.
This isn't the case with Facebook. As mentioned, the social media sites are places where friends hang out. This means that when you inbox a person, they might think that you only want to be a friend. Some of the people might be married which might be offensive when you ask them out or flirt. Unless one is lying, most of the people on the dating sites are single. And they are ready to go out with you if they like you.
If you are having problems finding a date on the dating sites, it's probably because you are going at it the wrong way. Have you created a stellar profile? If you haven't, you should. Are you in the right dating sites? There are dozens of dating sites you can join. If you are over the age of 50, there are plenty of over 50 dating sites you can join.
Are you using a premium account? While you can find love using the free accounts, you should avoid them as they don't demonstrate the seriousness with your dating quest. To show commitment, and that you are ready to invest in the relationship, pay for the premium accounts.
Leave Facebook for social and hookup type of relationships
Facebook and other social media channels are ideal for mutual relationships and occasional connections. Research shows that many people are more likely to go out with people that they meet on Facebook as they feel that they know them. For example, they might be in the same group or have a few mutual friends. Others feel secure as they can easily trace the timelines of each other.
While the data shows that Facebook friends are more receptive, it doesn't indicate that the relationships last for a long time. In fact, when the relationships go wrong, people come back to Facebook and parade the bitter relationship to their friends. Some people are dumb enough to give sensitive information that might be embarrassing to your buddies.
If you aren't looking for something serious, you should avoid Facebook. The best way of going about it is joining dating sites that are designed for hookups. All you need to do is join them and create a profile. You have higher chances of success on these sites as the people there are interested in the same things as you. You also don't have to pretend like on Facebook that you are looking for a meaningful relationship and yet you are only interested in a temporary union.
Parting shot
Although most of the people that meet on dating sites have Facebook and other social media links, it doesn't mean that you should treat Facebook as a dating site. Remember that the site aims to built a platform for friends to interact and share their life happenings—not a place to find mates.
There are chances of finding a partner on Facebook, but it takes longer as the people aren't initially there to date. This isn't the case with dating sites whose primary intention is to bring people together. The people here are serious about meeting their life partners. This makes your work easy. You also get to find your partner fast.
To find your ideal partner fast and avoid offending someone when you flirt, join online dating sites that are designed for this purpose. To have an easy time, join the right sites.