Senior Dating Tips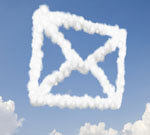 How to get more responses on senior dating sites
The key to success in online dating is to make contact and communication through online dating sites with the members you are interested in. But how to grab someone's attention and get more responses would be something that you should learn about while you are on the go. The following suggestions would be a great help when you are using a senior dating site.
To grab one's attention, you should:
1 Complete your profile
Write more about yourself and your match. Other members know more about you and what kind of partner you are looking for through this part.
2 Upload more profile photos
This is an important part that some members would decide to make the contact or not based on profile photos.
We have an article about online dating profile photo tips that you can refer to in this part.
To get more responses, you'd better:
1 Don't be shy, be the one to break the ice and make contact
If you don't know what to say in the first email, you can just send a wink or a greeting card to take the first step. Just don't only wait for contacts from other members.
2 Personalize the email you sent to certain members
If you send emails to some members you are interested in, don't just send all of them an general email with almost the same content. Personalize your email to say something that mentioned in their profile, let them know that you have actually read their profile.
3 Show some humor
Most people respond well to humor. Keep it light at first. Show them you are a fun person!
4 Try emailing more members
Don't be disappointed if one doesn't return email to you. Not everyone is very responsive to emails. There are many possibilities that they may be just on vacation or they just do not login that often.
5 Sign in as often as possible
Be an active member, sign in at different times to meet as many members as you can.
6 The most important thing is to be honest
No one likes to be cheated. Remember to be honest, positive and patient in all uses of the site.
Hope the above tips of how to grab someone's attention and get more responses on the online senior dating sites would help in your success of online dating.
Top Senior Dating Sites Reviewed