Ourtime Free Trial – Is It Worth Giving Ourtime Dating A Try?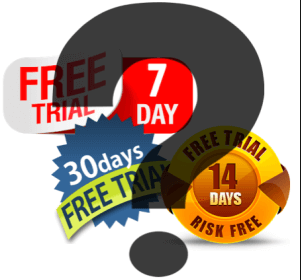 Ourtime is a dating site that caters to individuals above the age of 50. When growing older, meeting new people often becomes an arduous and difficult task. Most people in this age group rarely have the chance to go out actively and socialize excessively. To tackle that, a good choice for individuals above 50 is to use online dating sites for seniors. There are actually quite a lot senior dating sites available that helps people above the age of 50 connect. What you need to do is to pick the most suitable one for you. Obviously we don't have time or energy to test them one by one and we don't need to. You may just read the review articles on our site for the top ones to help make your choice. And here in this post, we will introduce the most talked about feature – free trial for these sites.
Ourtime Free Trial – Is It Worth Trying?
You may already get excited when you see the "free trial" on any advertisements and are ready to sign up to give it a try. But please just wait a moment; you will not be regretting to read the rest of this article. To be frank, the "free trial" is just a smart play for most of the dating sites available. By signup free, you can choose the free membership or a paid premium membership. Of course, different membership enjoys different features. You are limited to some basic features if you choose a free membership. Such as upload profile photos, search profiles by basic search criteria etc. Match.com free trial is a little different, but it is not our topic today. Check our previous post if you are interested.
OurTime free trial includes a plethora of services such as the ability to browse freely through different profiles which are filtered based on your preferences. The signup procedure is relatively simple and does not require a lot of time. Users will be asked to turn in basic information about them. Furthermore, the trial lasts for 14 days, during which you can decide if you want to continue the service or not.
The Pros And Cons of Ourtime Dating
As with all dating sites, Ourtime dating also has several pros and cons. However, it should be noted that these values are subjective and can differ from people to people. Something that might concern one person might not bother another. We kept our review of the pros and cons short and precise so that there are no ambiguities.
Pros
Ourtime enables users to browse via different profiles according to your desired preferences and interests. This would mean that you have the liberty to filter out the type of people you're seeking, and hence don't have to worry about matching with someone you have minimal things in common with.
The site algorithm dictates that you'll be frequently matched with new and upcoming users, with similar preferences. This can also be owed to the site's popularity among senior citizens.
You can upload audio and video files to your profile. This will enable you to express yourself and make your profile more energetic for viewers.
Cons:
Constant feedback from members for getting messages from fake or scammer profiles.
Ourtime uses automatic account renewal which means that your membership will be renewed, regardless of the fact if you don't use it actively anymore or not.
Other Alternatives for Senior Dating
There are a plethora of other dating sites for senior citizens which work along the same lines. You may check reviews of the top senior dating sites and then decide to join the most suitable one for you. These sites generally have a few basic features in common. The most notable one amongst them is that they offer basic free membership which grants the user access to a few features. They can then decide if it is worth upgrading their membership to gold membership or not.