Senior Dating Tips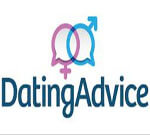 Reliable and Suitable Sources of Dating Advice
If you do a search for dating advice online, there maybe tons of results show up on your screen. The advice come from different sources like personal blog, social websites, different dating sites as well as certain sites that focus on providing all kinds of dating advice for people who are looking for dates.
Many tips/advice from personal blogs or social sites are based on their personal experiences. No matter how many dates they have had with different people, the advice they have may just be suitable for themselves or maybe just a minority of people. To get reliable sources, it is better to check those tips that comes from dating sites as well as professional dating advice sites. For dating sites, they have that expertise in the dating field. With their years experience dealing with single daters and their studying based on their members, they tend to know what daters need most.
There is yet another reliable source - dating advice sites which are professional with many real dating experts and counselors. DatingAdvice.com is one of the best in this field. You can check anything dating related including dating topics, advice, researches, reviews and more. This is indeed a great source for all daters. To be more convenient for their audiences, they even detailed the advice for different dater groups such as: seniors, Christian, black, gay and lesbian. They also interview people that have contributed much to dating market. As one of the most trusted source for online senior dating advice and reviews site, we have also got invitation from datingadvice.com for an interview. We have talked about our story, the motivation behind our site and the important question "Why is it so important for single seniors to have a reliable resource".
From our point of view, we all know that there are large population of senior citizens are single. It is not that easy for them to find a match like in their younger years, especially in a world with modern technology. Many senior citizens are not that tech savvy, and we just want to make things easier for them to get back to dating scene again. Also, a lot online dating scam are toward senior citizens, it is important that we provide reliable information and tips for them to avoid being scammed. The more tips they learn the less likely they would be scammed. We hope that they can have happy and safe dating experiences by learning these tips and advice.
If you would like to learn more about the details of this featured article on DatingAdvice, please check: https://www.datingadvice.com/senior/online-senior-dating-sites-expert-tips
Top Senior Dating Sites Reviewed