Senior Sizzle Dating Reviews
People are different from each other and so do the senior people. When referring to dating and relationships, most people would assume that older people are tend to look for serious relationship only. But admit it or not, this is not the truth. There are still a lot of open-minded senior people who are still seeking the fun and excitement in dating. This is nature and everyone should have their own choices. If you are into serious relationships, then go to those senior dating sites for serious relationships only. But if you are the one who has the higher sex drive than others in your age group and would like to seek some fun, there are also site designed for that. Now let's introduce the hookup site for sexy and fun-seeking seniors - SeniorSizzle.
What is Senior Sizzle?
SeniorSizzle is part of the Friend Finder network of online dating sites. This is important because the owners are in the business of building quality sites. This site, though, caters to the select group above 50 and looking to make connections. Currently there are over 400,000 active members across all types of ages, locations, backgrounds, and user levels.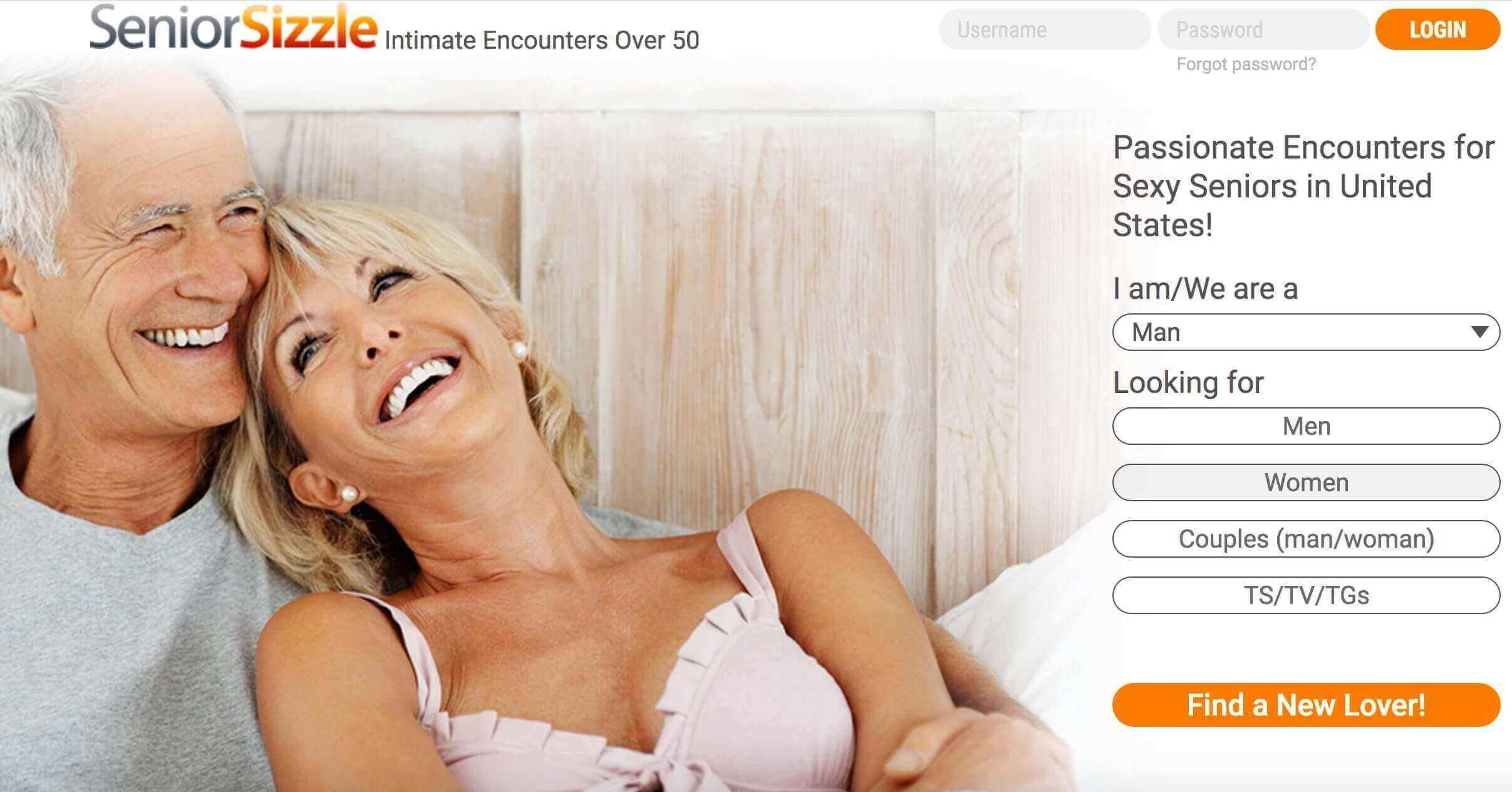 It is a great site to find new friends, social groups, and romantic interests for those that are willing to invest a little time and a little money. With advanced security features to ensure that each profile is real, anyone can rest assured that the chances of being scammed are pretty low and the chances of finding someone are pretty high.
How Is It Used?
The site is set up similarly to most online dating sites. The initial registration is free and only requires very little initial information. Once you have registered then you can expand your profile to include information about yourself including your hobbies, interests, background, and desires.
Generally, the site is used for all types of meet ups and socializing. Some users use it to meet new people to add to a social group, make new friends, or find a hookup partner. There is also the benefit that the site is a dating site and you can also be on the lookout for a love interest and romantic partner. The difference between this site and some of the others is that you can register as a couple. This means that the account would show as a dual account between two spouses or significant others. The purpose of this is to indicate that the couple is strictly looking for new friends and new adventures and not anything romantic, unless that is what you are into.
With 400K+ active members it is one of the largest senior sites on the Internet and one of the most diverse relationship status sites as well. People are openly looking for all types of relationships and are opening to meeting new people and trying new things. The chat groups are open and friendly with little instances of abuse or scamming.
Is It Safe?
SeniorSizzle prides itself as having an incredible robust protection against hacking and fake accounts. It wants to support an open community for people to come and share their thoughts and feelings without having to worry about being taken advantage of. Because of this they employ specific algorithms and human reviews of all of the profiles and double check any suspicious activity.
They have also employed Norton for their back end protection on their website to protect against hacking or bad bot activity. One particularly interesting advantage to SeniorSizzle is that it has employed a strong customer service team to help users with and issues that they may have with their accounts or any activity that may seem dangerous or against their policies.
Does It Cost Money?
SeniorSizzle has 3 different membership package: 1-month, 3-month and 6-month. The paid levels are significantly cheaper than most other dating sites. It made this reviewer slightly jealous to see the difference in rates. The basic free membership allows you to do basic searching and viewing and limited interactions. With paid membership, you can access all features available on the site. You will find it to be an exciting place that you will never regret.
Bottom Line
SeniorSizzle is a great platform that focuses on casual fun for people above the age of 50. For the price and the chatting options it is hard to beat. Their security and customer service is only the icing on the cake for an already great service. To be honest there are very few negatives about SeniorSizzle. It is a great community to meet new people for all types of new and open relationships.