Zoosk Seniors - Is Zoosk Dating Good for Seniors?
"Zoosk seniors" – people who search for that in the search engine may be senior singles who are looking to use the dating site Zoosk to find their match. But, is Zoosk good for senior dating? To answer this question, we may need to know what is Zoosk all about and how it works for people to find a date.
What is Zoosk
Zoosk is a global dating site for singles in all age groups and anyone over the age of 18 can join the site. And according to the data, most of the members on their site are in the age group of 25 to 35. In other words, Zoosk is much more popular among the younger crowds. Launched in 2007, Zoosk has accumulated a large membership database of over 40 million members from up to 80 countries.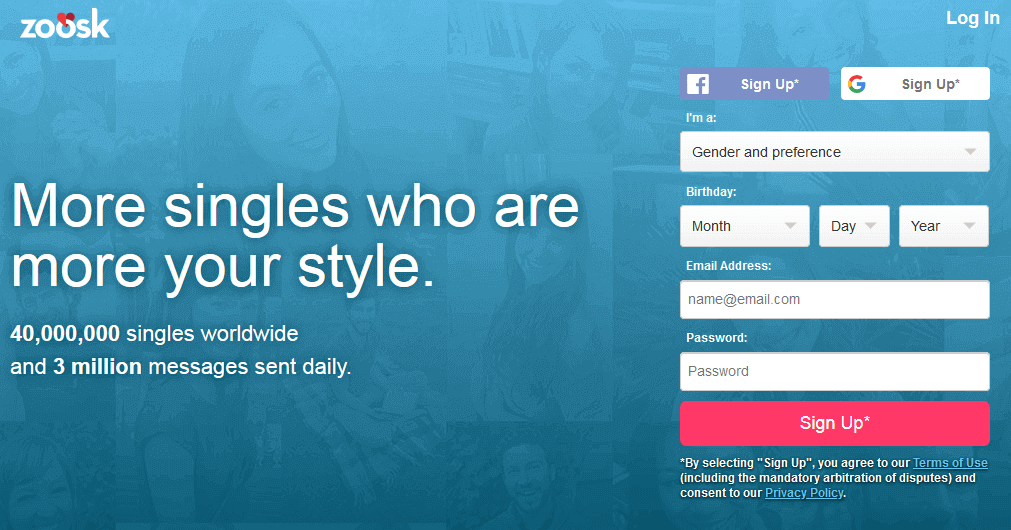 How it works
Zoosk has a "Smart Pick" section which helps to pick the better matches based on users' behavior. This Behavioral Matching algorithm can learn your preferences and deliver better results. But it cannot work that well from the beginning, since it requires more of your behaviors on the site to train it. Zoosk search is also another feature that works magic for their members to find their match by different criteria. As far as the membership system on Zoosk, there are more opportunities and ways for you to promote your profile in addition to the monthly membership.
To boost your profile or unlock premium member features on the site, you need to buy or earn the coins. The coins are available in packages of 180 for $19.95, 480 for $39.95, or 1800 for $99.95. You need 150 coins per boost. To become a subscribed premium member, you can upgrade with the 1-month membership which starts at $29.95; 3-month membership for $59.95 and 6-month membership for $74.95.
Zoosk is not a good choice for senior dating
Now we get the basic idea of Zoosk from above introduction, then we can focus on the question "Does Zoosk work well for seniors?" You may already get the conclusion from the above introduction that Zoosk is won't work for senior dating. And here are two of the main reasons: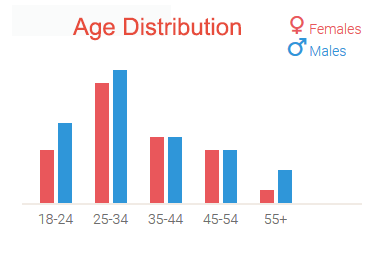 1) The age group: From the data we provided above, we can see that Zoosk attracts users from a much younger age group. As shown in the info graphic, the majority of members fall in the age group of 18 to 44. That's to say, there won't be many candidates in your own age group for you to choose from on this site. And among those minority senior singles on the site, you can see that the male to female ratio is about 3:1. Well, you can try to guess the chance of success.
2) The site features: Since Zoosk is open to all people over the age of 18, why it attracts much more young people than older people? The reason lies in the site features and design. Young people tend to be attracted by all kinds of new features that are fun and exciting. But for seniors, they need something more effective and straight forward. They don't need any drama, just features that can make the connection happen. But on Zoosk, from features to membership, there seems to be too much drama for seniors. While they can upgrade to premium members, there are still features that they need coins to unlock. Things don't need to be that complicated for seniors.
The better choices
Well, then speaking of senior dating, the best choice is still the niche dating sites that focus on seniors. First of all, they study this age group and know them well. Comparing to those general dating sites, senior dating sites are focusing on only singles over the age of 50. They know what they need and what are more suitable for this age group. From site design to site features, they would consider every aspect for their members. Take fonts for example, some senior dating sites often have bigger fonts than other general dating sites considering their members' age.
Second, there are full of members just like you. Most of the members on these sites are over the age of 50 and are looking for serious relationship. Site like SeniorMatch even have the strict rules that no one under the age of 45 can join the site. They would delete members who are underage from their site to maintain the quality of their members. So to get started, you may want to check the top choices for senior dating sites available. You deserve an easy to use and effective site for your online dating.