Free Senior Dating Sites and The Paid Ones, What's Your Choice?
There is an old adage out there about getting what you pay for. With the belief among many human beings that free usually means you settle for inferior quality. Sure, there are some good freebies you can get your hands on but does that apply to senior dating sites? If you are a senior looking to get back into the dating world, you have probably already considered creating an online dating profile. The problem here is that there are a lot of dating sites to choose from, which way should you go? Some of them are free while others ask for a monthly fee. It's a hard decision, right? Now you don't need to worry about this, let's take a closer look at both options.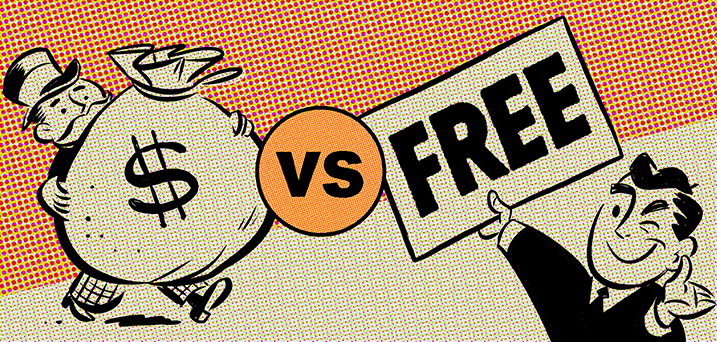 The Pros and Cons of Free Dating Sites
The most obvious benefit here is that you can quickly start looking at dating profiles without paying a penny. But that is about where the positives end, some sites will deliver a little bit of a bait and switch tactic here. Most of them will allow you to browse endless profiles for free. But to make a real connection, there will be some other tricks. Yes, these sites do sometimes allow you to contact another person for free, although it is usually only done by choosing one of a few available preset comments. Not exactly the best way to let your personality shine through.
The other issue with free sites is that they tend to draw in a lot of people who are scammers. Fake profiles abound on these sites, making it tough to tell if a member is real. It would be hard to know if you are looking at the profile of a real senior in your area or someone running some sort of catfish scam. In all, the quality of the members on those free sites is relatively low. But, don't just give up on online dating because of the scammers. You should have right attitude toward online dating scam and learn some skill to protect yourself.
Free online dating sites for seniors need to pull in money to keep their site up and running. This usually means being blasted with unwanted ads. There is always the possibility that one of those pop-ups could contain malicious code that damages your computer.
The Pros and Cons of Paid Dating Sites
While you may need to pay a monthly fee to get access to all the profiles on paid sites, you can usually have peace of mind in knowing that most members on the sites are serious about this. Paid sites tend to be very careful about who they allow to create a profile on their pages. And they are generally quick to boot out those who are not in it for the right reasons. They also have some features like verification to help serious members to verify their real identity. This way, there will be a much safer dating environment for members on the sites. You can choose real ones by contact members with verified badge on their profile.
People looking for serious relationships tend to be more than happy to spend a few bucks. As they believe that people who are serious about finding a partner will be on paid sites. The features available on a paid senior dating site far outweigh those on the free sites. Except for the above mentioned verification feature, some may even allow you to video chat with potential partners. Many of these sites offer you a free trial, allowing you to see exactly what you get for your money before you fully commit.
After looking at the pros and cons of each, the choice here seems obvious. Paid senior dating sites are the way to go if you are serious about finding meaningful relationship.